Honeycomb Blinds, also known as cellular blinds, are an ever increasingly popular window dressing with amazing benefits. Honeycomb blinds are characterised by their unique smart cellular pleated design, which makes them hugely versatile in their design capabilities. As a blind product it comes in many different design forms, making it suitable for a multitude of windows and doors and their requirements.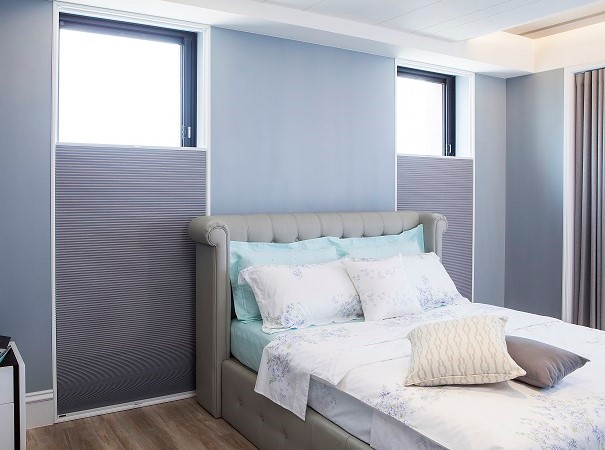 As we love the product so much, we thought it would be helpful to list our top 8 benefits of honeycomb blinds.
Heat Saving

They can provide increased insulation, particularly during the winter months, making them a cost saving & energy efficient, greener option. This also means they will keep you cooler too during the summer months!

Shade & Privacy

Our Honeycomb blinds can come in 3 different material types depending on the level of shade and privacy you require; Sheer, Light Filtering & Room darkening.

Flexibility & Versatility

Our honeycomb blinds come in 6 different designs (Corded, Cordless, Cordloop + Smart Release, Vertical, Decoflex and Smart Fit)  and an array of different colours. We also offer various mounting and operating options, making them flexible and suitable to a wide range of installations and settings, both residential and commercial.

Sound Absorption

Due to their cellular design they can help to reduce noise (however please don't expect the same sort of noise reduction as secondary glazing).

Lightweight

Due to the lightweight nature of the cellular design they are suitable for both large & small windows and doors, with easy light weight operating & slim stack heights.

Safety

All blinds come with S cleats to be fixed on the wall and breakaway cord mechanisms for child safety. However for additional peace of mind in homes with children, we offer cordless honeycomb blind options.

Price

With a lower price point than other window dressing options, Honeycomb blinds can offer you an affordable way to cover your windows.

Quick Delivery times

Our honeycomb blinds can be delivered to you in just 4 – 5 weeks.
These are the top benefits of cellular blinds. If you have other questions on Honeycomb Blinds, do not hesitate to contact us.