How to choose the best material for shutters
When considering shutters for your home, you will most likely be determining between the two most commonly found materials MDF (medium density fibreboard) or real wood (usually a hardwood).
These are the two most generally used materials for good reason and they both have many fantastic benefits. Determining which one is right for you comes down to a few different factors; personal taste & aesthetic, budget, size and complexity of window, required paint colour or wood stain.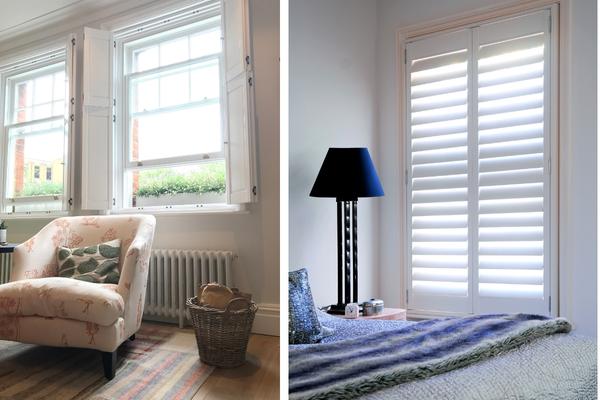 To make your decision easier we will outline the differences.
MDF, what is it and why might it be better for me than a hardwood
What is MDF anyway? MDF is an engineered composite wood made with bonded together wooden fibres. Manufactured using a process of pressing and drying, the result is a particularly compact and strong material which is very robust and therefore suitable for shutters, it is often used in carpentry. Our MDF shutters are specially designed with layers of MDF wrapped around a hardwood core which provides as solid fixing for screws.
It is due to this strong and robust nature MDF shutters are a great choice for rooms with heavy use, such as playrooms, children's bedrooms, or generally high traffic areas of the home. MDF shutters are less prone to dent and scratches. However they are best used when the intention of the shutter panels is to be closed most the time, particularly on larger windows.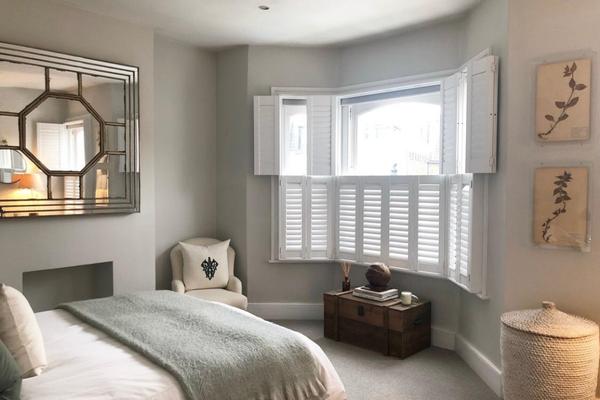 MDF shutters cost much less than wooden shutters as the material is much cheaper, making it a lot more of a viable product for many people, particularly if you are considering shutters for more than one window.
MDF shutters are extremely durable and easy to maintain, due to the smooth surface created by extruded polypropylene coating that the base of the MDF is coated in.
Are there any negatives?
One of the only real disadvantages of MDF is the weight. For this reason, we don't recommend choosing them for particularly large windows or doors where the intention is to have the panels open frequently. Due to their weight they may sag over time if used on particularly big windows.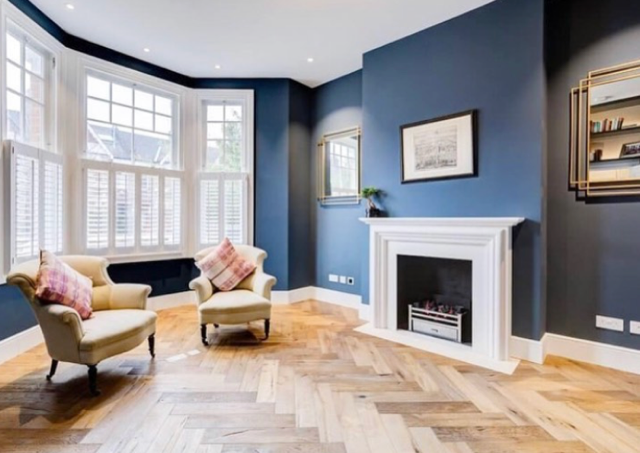 Unfortunately MDF shutters can't be used for special shaped windows, a hardwood is require to enable a better finish.  
We have two MDF shutter ranges at Shutters & Shades for you to choose from –  our entry level Antigua shutter range, and Bermuda, which has an MDF frame and ABS plastic louvre, reducing the weight of the panel.
Hardwood, what is it and why might it be better for me than MDF
Hardwoods are chosen over softwoods because they are denser and more suited to machine working, carving and shaping. They are also more hardwearing and durable and therefore suitable for shutter use, where they will stand the test of time. Our hardwood shutters are made using sustainable and premium quality hardwoods, the most commonly used material is Paulownia, one of the world's fastest growing species of hardwood.
Hardwood shutters are light in weight, this makes them a fantastic option for larger windows and doors as well as special shaped windows.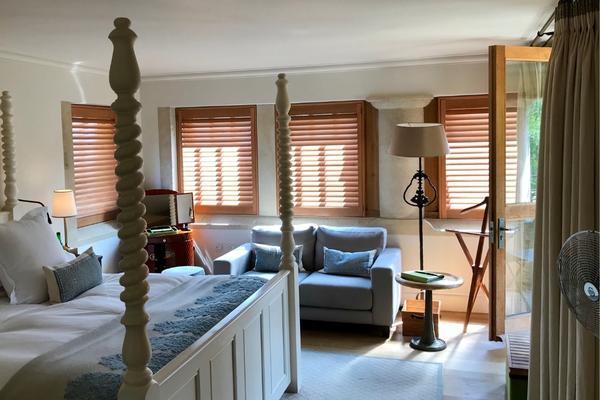 If a traditional more authentic look is what you are after then hardwood may also be a better option to consider. In a period property, where you are perhaps replacing existing shutters, or if you are looking at solid panel shutters, then hardwood options will definitely be more suitable for you. In addition to this, our hardwood shutters are spray painted rather than coated providing a more matt finish.
Are there any negatives?
The main negative with choosing hardwood shutters is the price, it is certainly the more expensive material but our Cuba range helps provide the best of both worlds with a hardwood panel and an MDF frame to keep your shutters more affordable.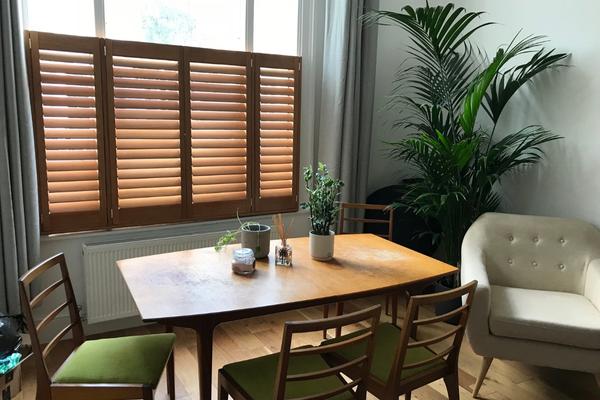 We have 2 hardwood ranges at Shutters & Shades for you to choose from – our entry level hardwood shutter is Cuba (basswood), and Fiji (paulownia).
Is there any other option for me to consider other than MDF & Hardwood?
Yes! One more!
For particularly wet or humid spaces or where there is likely to be a build up of condensation, like shower rooms or some kitchens, we do not advise using either MDF or hardwood. We have a range specifically designed with this in mind. Java, this is 100% waterproof. Java is manufactured using a hardwood core and finished with a hard-wearing ABS Plastic