Honeycomb blinds are a great addition to sit alongside other window dressings which will help to significantly improve darkness, shade, or privacy, without compromising on any interior aesthetic. Depending on the light level you are after we offer Sheer, Light Filtering and Room Darkening.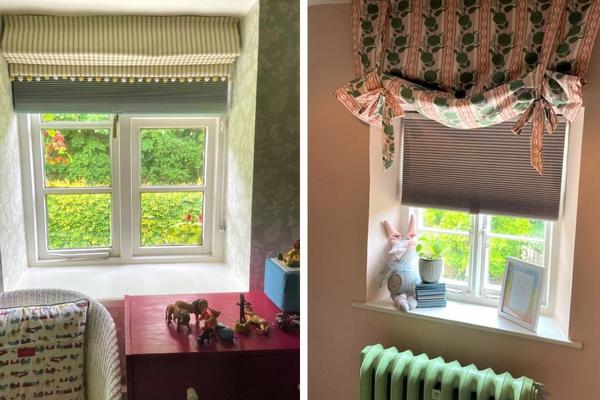 Our made to measure honeycomb blinds, with their unique cellular pocket like structure, work well as an independent window dressing, but also as a fantastic companion with shutters, roman blinds and curtains too. They are an increasingly popular solution within the home alongside other window coverings and for good reason; they improve darkness and are cost effective, energy efficient, practical, versatile, and simple to install. If early morning sunrises, later sunsets or streetlights are causing problems with sleep then an additional layer provided by honeycomb blinds will help you.
If you already have curtains or blinds in place, but are looking for additional darkness, or extra heat or noise insulation, then cellular blinds are a fantastic and affordable option to consider and will sit behind your existing curtains or roman blinds unobtrusively. Due to their clever design, they are very discreet and fold away into a neat little stack so that you really don't notice they are there. Our cellular blinds are also available in a range of different colours so pairing them with your room colour or fabric colour is very easy to do.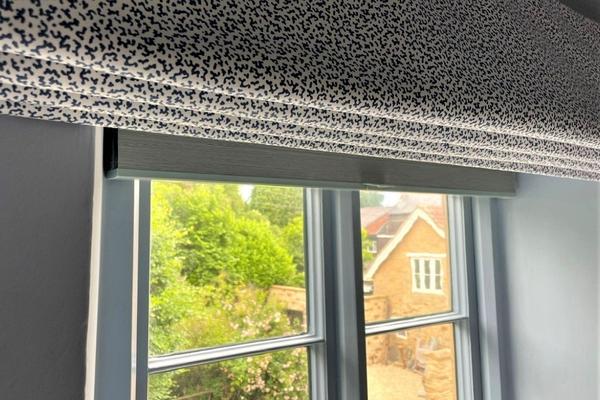 What is the best Honeycomb mechanism to use?
The most suitable mechanism is really dependent on your window size and importantly height from the floor. If the top of the window is within reach and the width is within 2.5M wide, then a cordless honeycomb blind would be our recommendation. The reason for this is that that when the blind is up, the small stack and lack of cords results in a discreet practical solution. This can be used behind Roman Blinds or Curtains, however not shutters (see below). They are ideal for bedrooms, especially children's' bedrooms and nurseries, as it offers the versatility to manage light control during the day and night, without compromising on the interior finish of the room.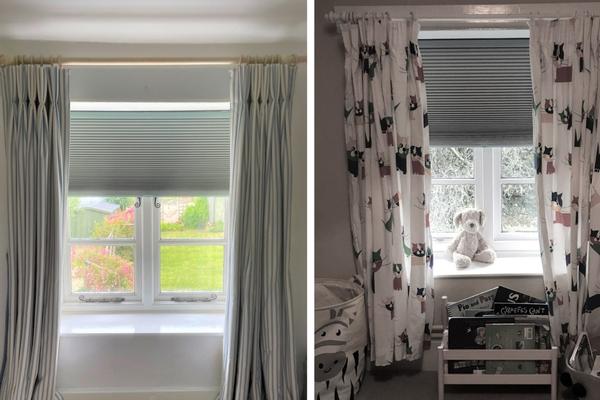 If the top of the window is out of reach then the same solution can be achieved, with the addition of cords on either the corded or cordloop mechanism.
The mounting depth of a Cordless and Cordloop Blind is 46mm, while the mounting depth for a corded mechanism is less at 32mm so great for smaller spaces. The brackets are dual fixing so you can either top fix or face fix depending on where you are looking to mount the blind.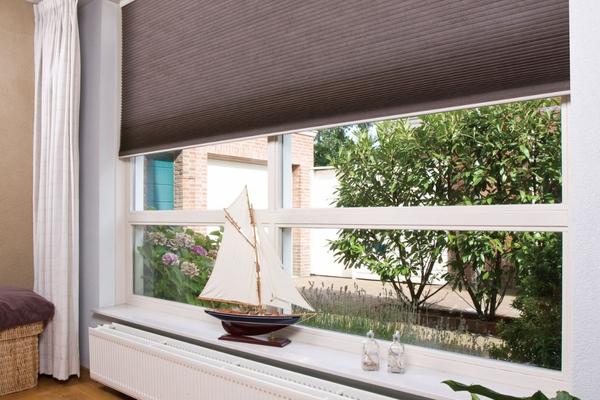 See our product info page for full details. https://www.shuttersandshades.co.uk/product-info/
For full measuring instructions please see our measuring guides – https://www.shuttersandshades.co.uk/measuring-guide
Can I fit a blind behind shutters to improve darkness?
If you already have plantation shutters in place, but are looking for extra darkness, then retrofitting a honeycomb room darkening blinds behind them is often possible with minimum fuss!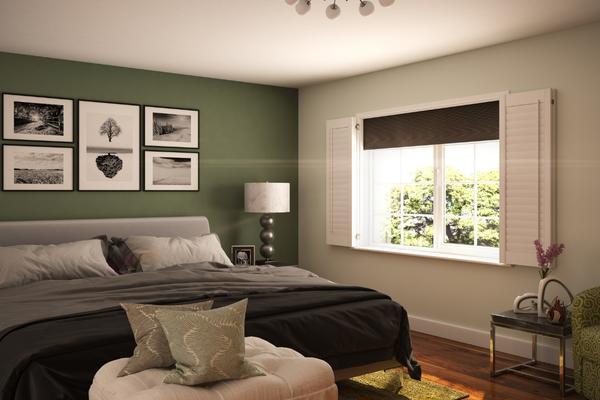 For this we would advise using a Corded mechanism as the headrail is narrower (27mm) than the Cordless or Cordloop and only requires a 32mm gap (for the brackets) between the back of the shutter panel and window.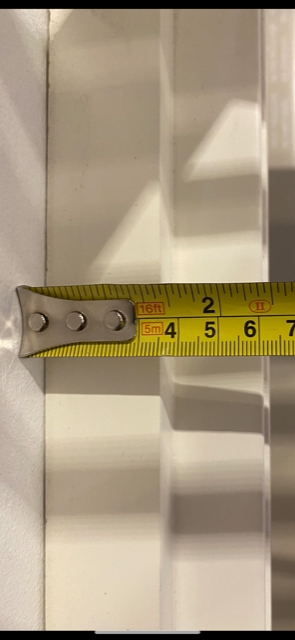 If you have a 60mm shutter frame or bigger there is usually mounting space for the corded honeycomb. Simply take the measurements of the inside edge of the frame (see pic below) and provide around 5mm tolerance on the width so the blind doesn't catch the side frames.
However, while measuring make sure that you factor in any window handles or window lifts that may protrude into this space.
If the window lifts or handles do eat into the fitting space then be aware that the blind will likely catch on these.  Even so there is usually a solution but may require thinking out the box:
Could the window lifts be removed or be repositioned?
Could the window handles be changed to a lower profile handle?
Could you reposition the shutter frame slightly further forward?
Do you need to build out the depth of the shutter frame?
In any of these instances, if you require some help or support, our team are available to discuss or arrange a video survey to find the best solution with you please contact us via email (please send photos to help us advise) or phone 0203 771 3892.