Smart Fit Honeycomb Blind
Smart Fit Honeycomb Blinds have tension cords down either side of the blind that operate with discreet handles at the top and bottom of the blind creating a central stack. The ability to function from the top and bottom makes it incredibly versatile and well suited to tighter spaces such as narrow windows & doors. With no free hanging cords it is an incredibly child safe option. Light Filtering Honeycomb is semi-opaque, it allows an element of light to softly filter through but keeps out unwanted UV Rays and provides total privacy. Available in a variety of colours & pleat sizes.
Sale!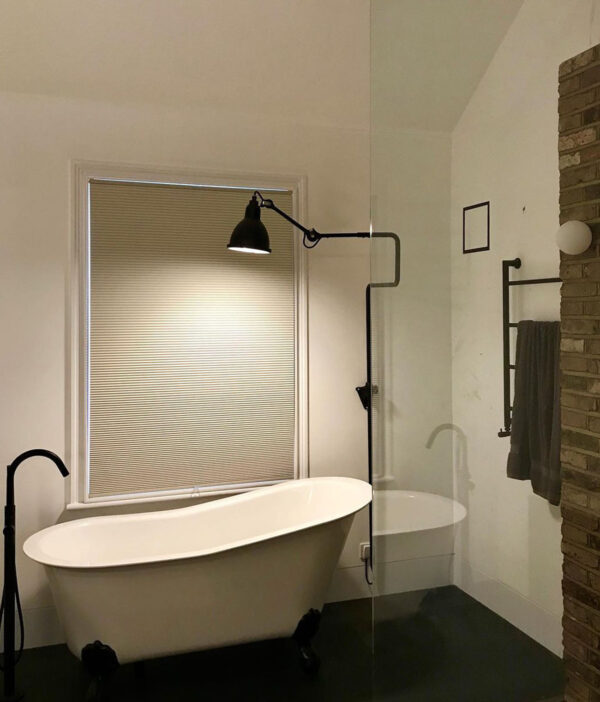 Please note image / colours shown are for visual reference only and not an exact representation as colours can vary on different screens.
Colour sample chips are available on request - please call 0207 751 0937
Product Features
Wide choice of colours available to match interiors
Perfect for additional privacy
Additional insulation & temperature control
Top-down & bottom-up functionality to provides central stack
Available in a range of cell sizes
Cord-free
Well suited to narrower spaces